Event Security.
Professional Event Security Services at an Affordable Price.
Being a trusted and reputable event security agency in UK. Syndicate Alpha Ltd provides comprehensive and vigilant event security services for a wide range of events across the UK. Driven by extensive experience and inclusive training, our event security specialists work closely with our clients and deliver high-class services catered to their security needs. We invest time and energy in our event security guards to polish their skills and ensure they live up to our commitments.
Why Choose Syndicate Alpha Ltd for your Event Security?
Being a trusted and reputable security services company in London, Syndicate Alpha Ltd provides vetted and experienced event security specialists to ensure vigilant protection and effectively implement security procedures.
The following qualities make Syndicate Alpha Ltd one of the best security companies in the UK.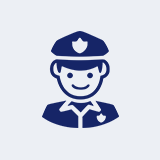 Fully Trained and SIA Licensed Event Security Guards.
Dedicated Account Management.
Efficient Customer Service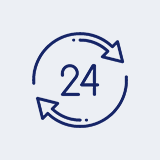 Round-the-clock Services.
Catered to the Security needs of Diverse types of Events.
Top-class Security offered by Cutting-edge Technologies.
Experienced Management Team.
Cost-efficient and Vigilant Security Services.
Organizing a big event and providing security to high-profile guests can be a daunting experience. Regardless of the crowd size or event type, extraordinary measures need to be taken to ensure a safe atmosphere and offer a memorable experience to the gathering. Syndicate Alpha Ltd provides fully trained and hard working security officers who proactively deal with potential security issues and handle emergencies with complete professionalism.
Benefits of Syndicate Alpha Ltd Event Security Services
Acquiring event security services from Syndicate Alpha Ltd offer the following benefits:
Arrange your family or business events confidently and fearlessly.
Neutralize any kinds of security risks or threats.
Defuse anti-social behavior or vandalism.
Give your guests a memorable experience.
Obtain qualified medical assistance.
Keep your events on track by effectively managing large gatherings.
Protect VIP guests and celebrities.
Maintain peace and tranquility.
Syndicate Alpha Ltd specializes in the following areas of event security management: